The applicatio of
X° CRYO LOCAL Body
Tendon and joint inflammations
Arthropathies and rheumatoid arthrosis
Stress and professional fatigue
THE X°CRYO LOCAL TREATMENT CONSISTS OF THE EXPOSURE, AT LOCAL LEVEL, OF THE BODY FROM 2 TO 5 MINUTES AT VERY LOW TEMPERATURES.
---
The thermal shock allows to reduce the temperature of the dermis down to –20°C (within 0.5 mm from the surface), helping the RESOLUTION OF INFLAMMATION AND ACCELERATING MUSCLE RECOVERY.
This enables to activate a series of positive metabolic and hormonal processes that stimulate the well-being and regenerative activities of the treated area. Totally automatic, safe and intuitive.

AESTHETIC DOCTORS AND DERMATOLOGISTS, PRIVATE PERSONS

BEAUTY CENTERS, BEAUTY SALONS

PHYSIOTHERAPISTS, SPORTS DOCTORS

COMPETITIVE SPORTSMEN, PROFESSIONAL TEAMS , COMBAT SPORTS


HIGH STRESS PROFESSIONALS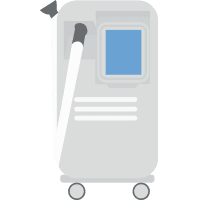 Best technology on the market for continuous professional use, thanks to patented handpieces and the resolution of blocking problems for defrosting.
The mobility and compactness of the machine make it optimal for professionals with multiple operational sites.
Outstanding results in just three minutes
The effiacy of the handpiece makes us the number one on the market for the treatment of tendon and joint inflammations, edemas, bruises, arthropathies and rheumatoid osteoarthritis.
Increased energy, mental freshness and concentration.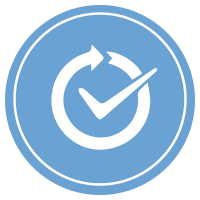 The geometries of the handpieces make the use of the machine immediate, intuitive and independent for the customer, with minimum effort and commitment for the professional.
It does not require operator work, the treatment is fully automatic.
The customer independently handles the cold airflow, with maximum comfort.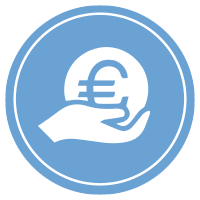 The cold is used exclusively in the area to be treated, with a considerable consumption saving for the professional and with maximum effectiveness for the end customer.
Fast return on investment for our customer (4-6 months).
Adjustable cold air flow SPEED AND INTENSITY.
Simple and intuitive 8-inch TOUCH SCREEN.
HIGH REFRIGERANT TECHNOLOGY allows a very high volume and speed of cold air, for maximum effect and without the need for maintenance.
The patented handpieces make the LOCAL TREATMENT EXCEPTIONALLY EFFECTIVE, excluding the need for the operator's work.
Contact us
Write to request free information about the X- CRYO LOCAL Body