CRYO CABIN TREATMENT CONSISTS OF EXPOSURE OF THE WHOLE BODY FROM 2 TO 5 MINUTES AT TEMPERATURES FROM -120°C TO -185°C.
---
This thermal shock allows to reduce the temperature of the dermis down to -30°C (within 0.5 mm from the surface) ACTIVATING A VIRTUOUS CIRCLE OF POSITIVE METABOLIC AND HORMONAL PROCESSES that stimulate the well-being of the body at the cellular and systemic level.
IMMUNE SYSTEM, DERMA COLLAGEN, METABOLISM are strongly stimulated, with a general well-being and a toning and anti-aging effect.
BEST TECHNOLOGY ON THE MARKET
for continuous professional use and nitrogen consumptio
The machine is optimized with proprietary modulated nitrogen injection systems to reduce consumption. We are on average more than 50% more efficient than our biggest competitor.
The latest generation geometries and cooling system prevent the circuits from freezing during the gas expansion phase (temperature down to -190 ° C), eliminating defrost dead times. The only technology capable of doing this.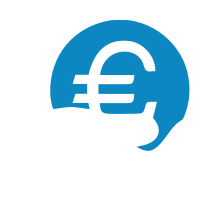 Fast return on investment for our customer (4-6 months). REQUIREMENTS
(standard sizes - customizable)
Room of 8-10 m2, ceiling of 270 cm, with ventilation
Entrance door 90 cm
Standard wall socket, consumption 1.5Kw/h
Nitrogen compartment extraction fan included, adaptable to external vents
Dimensions: H265 / W91 / D139 cm
Weight: 300 kg
Total width without door: <66cm
WIRELESS
Support, maintenance & remote diagnostics via WIFI.
ADVANCED SAFETY
Infrared head sensor, dual emergency shut-off with active ventilation.
Dimensions: H259 / W88 / D132 cm
Weight: 300 kg
Cylinder height: 200cm
GAS EFFICIENT
Regulated valve control system means less
consumption for the average session.
SUPERIOR DESIGN
24″ HD touchscreen panel with thermal imaging camera and 12″ display.
Dimensions: H259/ W88 / D132 cm
Weight: 300 kg
Cylinder height: 215 cm
EASY CONTROL
Automated session control with active circulation
creating balanced cabin temperature
PATENTED TECH
Vortex cooling makes the vapor flow around the body, instead of directly at the body.
This system is used by high-level sportsmen such as Max
Verstappen, Kimi Raikkonen, Floyd Mayweather, Novak
Djokovic, Cristiano Ronaldo.
Up to 30% increase in performance thanks to accelerated recovery from efforts
Faster recovery from injuries and trauma
Increase up to 40% in metabolism and energy level
Increased alertness and fitness level, with release of endorphins, before the sporting competition
BEAUTY, HEALTH AND WELLNESS
Thanks to its rejuvenating and stimulating effect on general well-being, it is synergistic with other aesthetic treatments and improves the final result
Stimulates the microcirculation, collagen and tone of the dermis
Fights psoriasis

AESTHETIC DOCTORS AND DERMATOLOGISTS, PRIVATE PERSONS

COMPETITIVE SPORTSMEN, PROFESSIONAL TEAMS, COMBAT SPORTS

BEAUTY CENTERS BEAUTY SALONS

PHYSIOTHERAPISTS -SPORTS DOCTORS


HIGH STRESS PROFESSIONALS
Contact us
Contact us for free information about CRYO CABINS